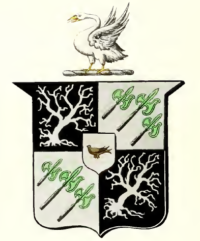 Our Earliest Beginnings - In the introduction to the 1916 Ryerson Genealogy, the author suggested that the earliest origin of the family was in Norway and that those sturdy Norsemen in their conquests to the south left representatives who eventually settled in Holland. When one discovers the large numbers of Reijerse and Reijersen descendants still living in Norway today, it is easy to agree with him. Many of these contemporary cousins even carry the familiar given names of Reijer, Martin and Joris.
The direct links below will connect you to the three leading sources for research of this family. Finding them all together here in one place will greatly facilitate your search. Click on the green titles. Good luck.
---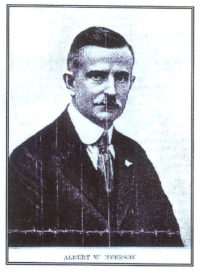 ■ The RYERSON Genealogy by Albert Winslow Ryerson, 1916. An immense volume of info gathered during the authors long distance sales trips all across the US and Canada, underwritten by Edw. L. Ryerson, son of Jos.T.Ryerson of the Chicago Iron and Steel works.
---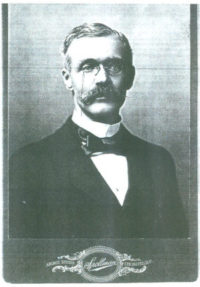 ■ The Genealogy of the RYERSON Family in America by Louis Johnes Ryerson, 1902. Focusses on NY/NJ families, many who settled around Pequannack and the Pompton area.
---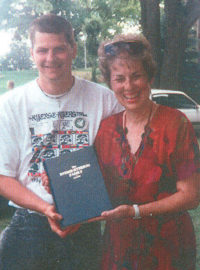 ■ The RYERSE-RYERSON Family 1574-1994 by Phyllis A. Ryerse and Thomas A. Ryerson. Much early NY/NJ history of interest but also the descendants who settled in Norfolk Co., Ontario, Canada after the Revolutionary War.
---
Other recommended sources for Ryerse-Ryerson family information can be found in a rare old handwritten manuscript – "Early Settlements and Settlers of Pompton, Pequannock and Pompton Plains" by Rev. Garret Conover Schenck. The original is held in the archives of the New Jersey Historical Society in Newark, NJ. The genealogy section covers many families of the area including the Ryersons.
■ History of Paterson, N.J. by William Nelson has a section on the Wagaraw and the Goffle and a chapter on the Ryerson family.
■ History of Paterson and its Environs by William Nelson has a Ryerson section.
■ American Families of Historic Lineage Vol.2 – limited Long Island Edition – only 50 copies issued by Wm.S. Pelletreau, A.M., a member of the New York Historical Society.
■ Early Settlers of Kings County – Teunis G. Bergen covers many branches of our family.
■ Preakness and the Preakness Refomed Church – George Warne Labaw
It is highly recommended that you join the Ryerse-Ryerson Family Association – free on Facebook where you will find nearly 600 members carrying on very interesting and helpful discussions about this family. On that page....be sure to click on 'Files' to access 38 issues (13 years worth) of the PORT RYERSE JOURNAL, an amazing collection of fascinating stories and information about this family.... available no where else! Includes 'Ryersons on the Titanic.' OR click on the Port Ryerse Journal tab at the top to see the whole collection.
---
Click On the "Port Ryerse Journal" link at the top of the page and find the newly added section on Amsterdam!